They are the ideal product for packaging, transporting, and storing from 500 to 2,000 kgs of bulk product.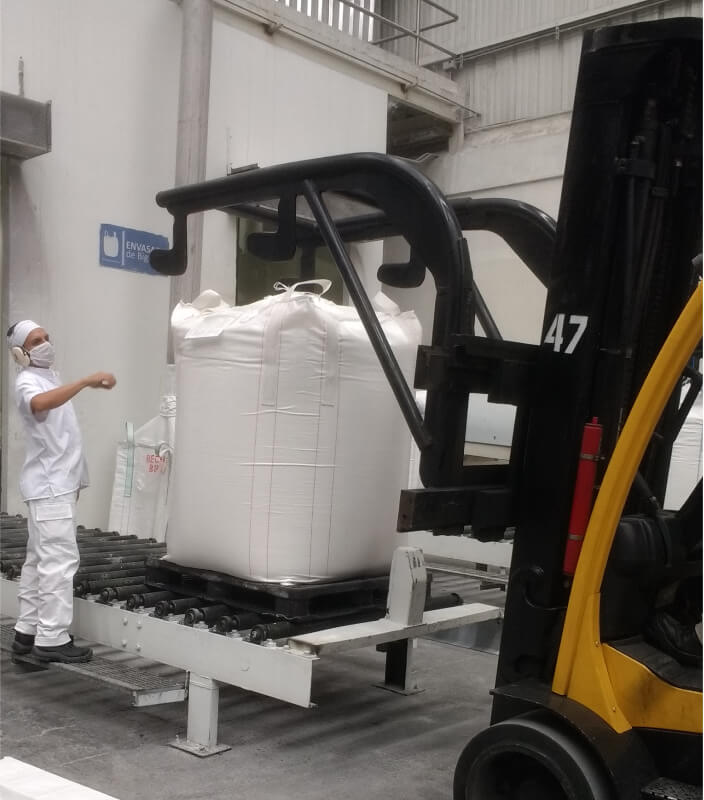 Save time and money
Preserve to a greater degree the physical-mechanical qualities of the product.
Avoid contaminating the transported product – Optimize storage.
Optimize storage.
Provide safe management and handling of hazardous materials.
We are the #1 company in Latin America producing big bags. We have a highly qualified team to advise and design the best packaging solution according to the infrastructure and logistics operation of our clients.
Our vertical integration allows us to manufacture custom big bags, with raphia and high-resistance supplies, and comply with excellent quality and safety standards.
We offer different models of big bags whose technical specifications are adjusted according to the type of product to be packed, load volume, filling and emptying system, among other requirements.